Before and After Preservation Gallery
We don't just preserve flowers... we preserve Memories!
Suspended In Time® can preserve flowers from all your special occasions so that they look as rich and vibrant as the day they were picked, or we can take your dried flower and make it colorful and fresh looking again.
While Suspended In Time® does not offer freeze dried flowers, Suspended In Time®'s revolutionary process dries flowers in just 3-5 days, compared to freeze dried flowers, that need several weeks to process. Because our flower drying process is so fast, we get very little deterioration with our dried flowers, which produces a superior dried flower product with great shape and color retention.
Add your own memorabilia to personalize shadowboxes, frames or other syles of encasements that will fit your personal needs and reflects your unique personality while preserving the memories that you want to hold onto!
We offer shadowboxes, glass boxes, frames, table domes, jewelry boxes, ornaments, wedding dress preservation and more!
Check out our before and after gallery below
Let our dried flowers speak for themselves...
Fresh Flowers
Actual Dried Flowers
---
Fresh Flowers
Actual Dried Flowers
---
Fresh Flowers
Actual Dried Flowers
---
Fresh Flowers
Actual Dried Flowers
---
Fresh Flowers
Actual Dried Flowers
---
Fresh Flowers
Actual Dried Flowers
---
Fresh Flowers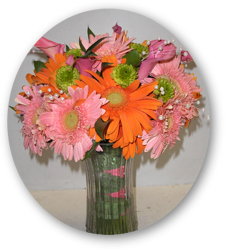 Actual Dried Flowers
---
Fresh Flowers
Actual Dried Flowers
---
Fresh Flowers
Actual Dried Flowers
---
Fresh Flowers
Actual Dried Flowers
---
Fresh Flowers
Actual Dried Flowers
---
Fresh Flowers
Actual Dried Flowers