Charlotte Mann
After the stillbirth of our little grandson Lucas, our daughter wanted to hold every memory of that time. Suspended In Time® beautifully saved for us his casket spray in a way that we can display it. Thank you Suspended In Time® for your part in helping us save this beautiful memory.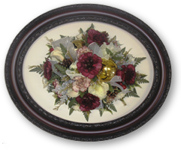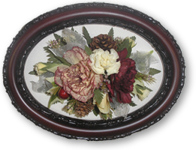 Anneta Conder
We lost a son who was hit by lightening nearly three years ago. My husband had a difficult time letting go of the flowers from the funeral. I brought the flowers along with a picture of our son to Suspended In Time® to restore and encase in a frame. It turned out absolutely beautiful. I would highly recommend them!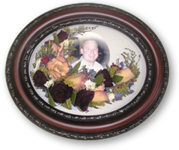 Pearl Hall
My daughter's flowers turned out so beautifully! Suspended In Time® did a wonderful job and they were so willing to work with us to get her arrangement to look just the way she wanted.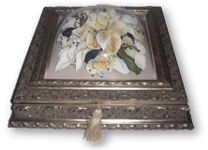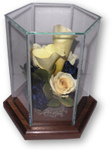 Angela Fenton
When I first decided to have this made, I was uncertain how it would turn out and how it would make me feel. The end result was so far beyond my expectations. Suspended In Time® captured the essence of my mom, and displayed her memorabilia and flowers in such an endearing and heartwarming way that it lifts my spirits every time I see it! They absolutely captured who my mom was in the arrangement.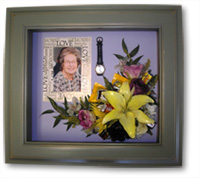 Lacie Liu
Suspended In Time® did an excellent job preserving my flowers. Even the colors of my delicate flowers were vibrant and beautiful. They were very easy to work with and gave great options for a modern bride like me.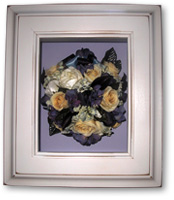 Karen Cook
Thank you for re-inventing my daughter's wedding bouquet. You did an amazing job at making it just like her wedding day! (Even if it was a year later) Thanks for being so quick and helpful to us.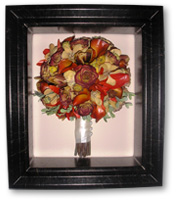 Jamie Carson
This is my 3rd floral arrangement I've had done & I've been very impressed each time. You do great work!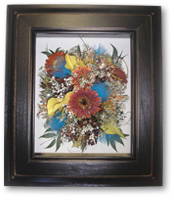 Jean Stewart
I picked up Mandi's wedding bouquet and it looked beautiful. I love the encasement and personalized engraving.